New Features in DT 2nd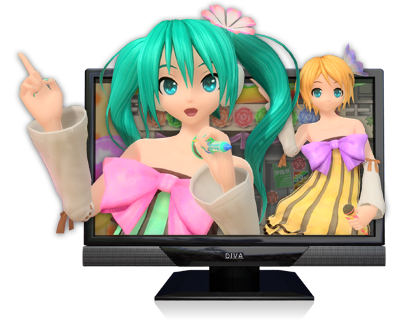 Content:
Playable songs from Project Diva 2nd and Project Diva 1st in HD.
Supported 3D display on PV Mode.
Supported DLC Modules and PV Songs (except [email protected] contents and Kasane Teto)

Settings:
No longer required to use a PSP every time to launch the game, unless if decided to sync unlocked songs, modules, and Edit data.
Able to set the 3D settings for 3DTVs.

Song Selection Screen:
Tabs above displays Project Diva 2nd, Project Diva 1st, PD 2nd DLC, Edit, and Playlist songs.
PV mode selection has been moved to the Difficulty select screen.
The selected module will be saved on each songs highlighted in the Song Selection screen. When selecting songs, modules will switch.

PV Mode:*
The PV can now be paused, repeated, and skipped (in Playlist) with a press of a button

Playlist:*
Random PV Playlist are added to play in PVs randomly as well as modules.

Gameplay for Project Diva 1st Songs:
Ranks can now be determined according to the successful hits instead of scores.
Still uses PD2nd point system in Chance Time.
Can still able to use D-Pads even on PD1st songs.

* Can be done after updating the game to version 1.01